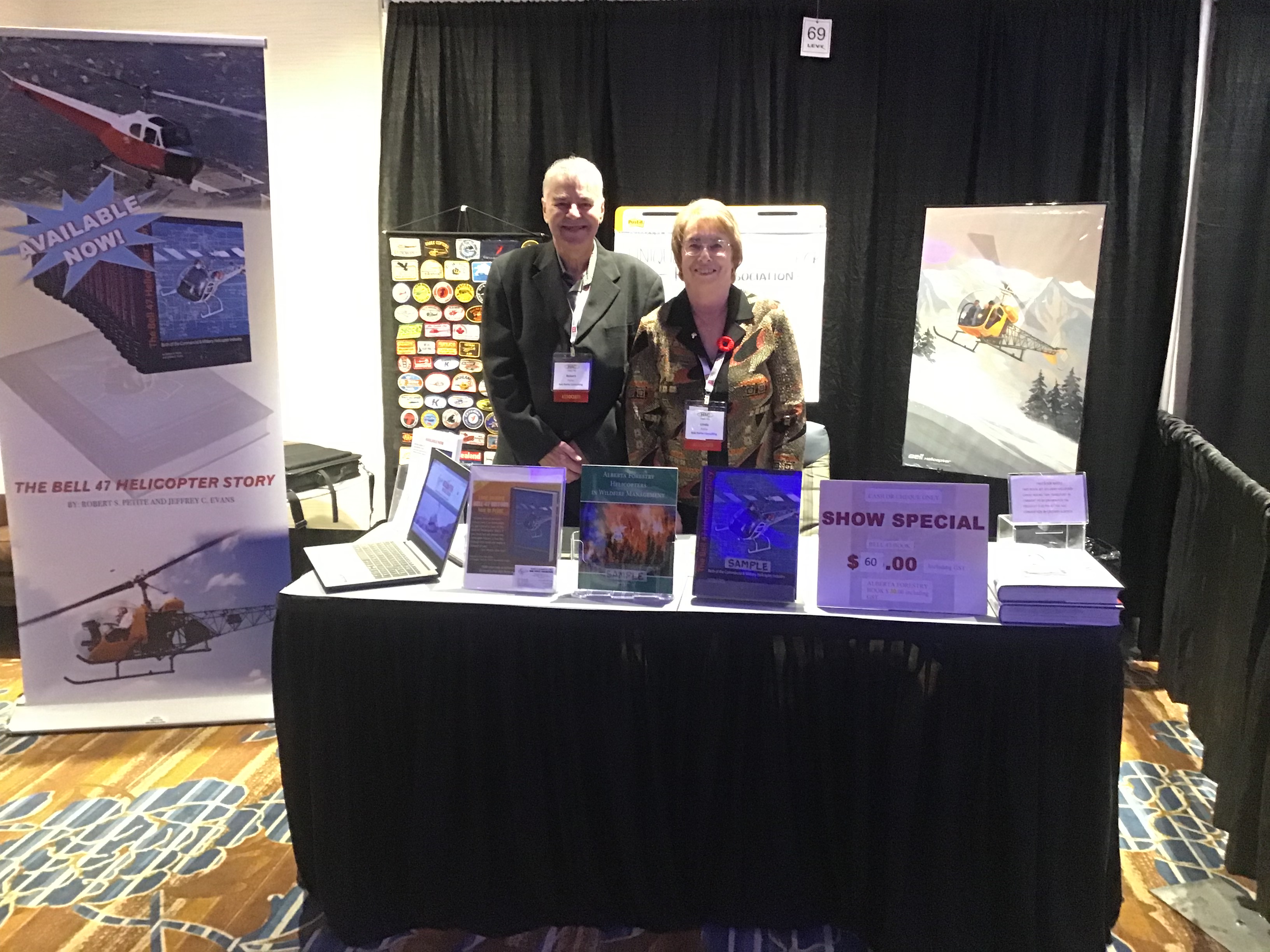 End of the Year
2022 Review
Tuesday, December 20, 2022
With December here, 2022 is near an end. Thanks to all that have followed our BLOG and and my best wishes for the upcoming Christmas festivities. Thank you to all that have purchased books over the past 12 months.
I attended the HAC (Helicopter Association Canada) convention in Calgary in early November for the first time. We even sold a few of the Bell 47 Helicopter Story and Alberta Forestry Helicopters in Wild Fire Management. books. It was a great time. I met numerous people in the helicopter industry that I knew over the years. I even made several new contacts who had historical helicopter information to share with me. Look forward to going again in future years.
Remember to check out my Facebook page as new historical helicopter photos continue to be added each month. Also check out my historical helicopter articles posted in VERTICAL magazine every two months.
Please contact me any time should you have any historical photos or early articles on helicopter history that one would like to share. Always looking to document early helicopter history.
Let others know about my historical helicopter books that can be purchased on this website. Books are also available on the Aviator Bookshelf site in Vancouver B.C. and on the Vertical Flight Society website in the USA.
Photo above was taken at the Helicopter Association Canada convention in Calgary Alberta in early November 2022 of myself and my wife Linda at our booth.
The feature story for December is on the history of the helicopter first used in fire fighting operations. This was published back in 2009 in VERTICAL magazine and was my very first story published. Enjoy.

Download the pdf.