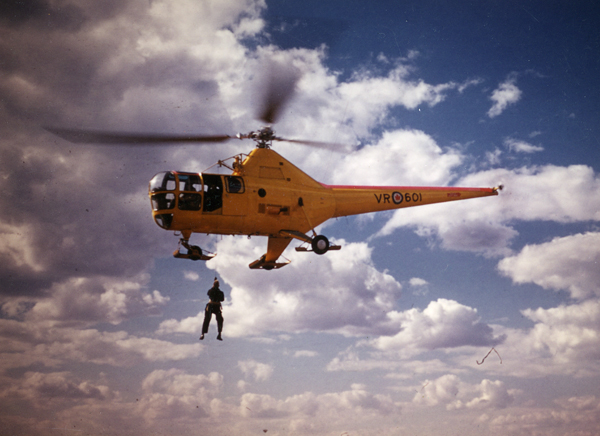 MAY/JUNE BLOG
Summer is here.
Thursday, June 16, 2022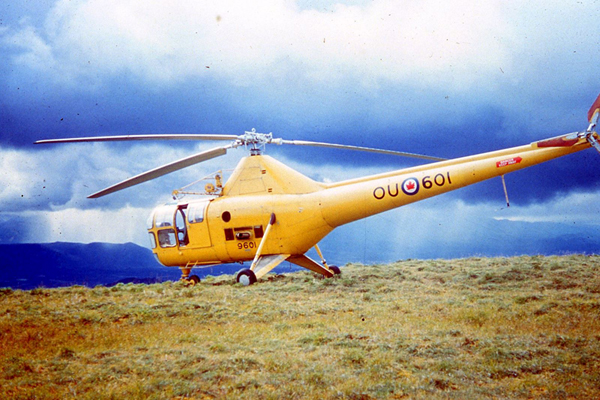 It appears that summer is finally here. Work continues on the new helicopter history book on Canadian helicopters documentation. The book will cover the period of when piston helicopters appeared in Canada from the early 1940s up to mid 1966 just as the turbine helicopters began appearing on the Canadian civil registers.
The very first Canadian Navy helicopter pilots were trained back in 1944 by the British at their school in Floyd Bennett Field in Brooklyn New York at the USCG base. Several of the Canadian pilots ended up in England flying Sikorsky R-4 helicopters prior to the end of the war. The first civilian helicopter pilot was Jack C. Charleston, an inspector with the Canadian Department of Transport out of Ottawa, Ontario. He attended a US Army Air Forces school at Sheppard Field,  in Wichita Falls, Texas during July/August 1945. Canada's first commercial helicopter, a Bell 47B-3, arrived in Canada in 1947. The Royal Canadian Air Force received their first helicopter, a Sikorsky S-51/H-5 the same year.
Do not forget to order your personal copy of The Bell 47 Helicopter Story here in Canada for $89.95 including shipping and GST taxes. US customers can purchase the book via the website: helicopterheritagecanada.com. The book is the most detailed and complete ever on the first commercial helicopter in the world. Stocks of the Bell 47 book are rapidly becoming low. Chances of more being published are slim. Get your copy before they are all gone.
The feature story this month is on Igor Sikorsky's first commercial helicopter, a version of the World War II two to three place R-5 helicopter. Sikorsky actually delivered the S-51 prior to delivery of their first Bell Model 47B commercial helicopter during 1946. The Royal Canadian Air Force decided to purchase S-51s for both training and search and rescue after seeing it demonstrated in Canada in the fall of 1946. The Canadian Department of Transport purchased a single S-51 for use off the new ice-breaker "C.D. Howe" in 1950. Transport's Jack Charleson was instrumental in choosing the Sikorsky S-51 for the Department of Transport's first helicopter.
The photo is the first RCAF (Royal Canadian Air Force's) first helicopter, a Sikorsky S-51/H-5, back in the early 1950s. Credit: Dan Campbell. 
Enjoy the story on the history of Sikorsky's first commercial helicopter of which many were obtained by numerous militaries in North America including Canada.

Download the pdf here.