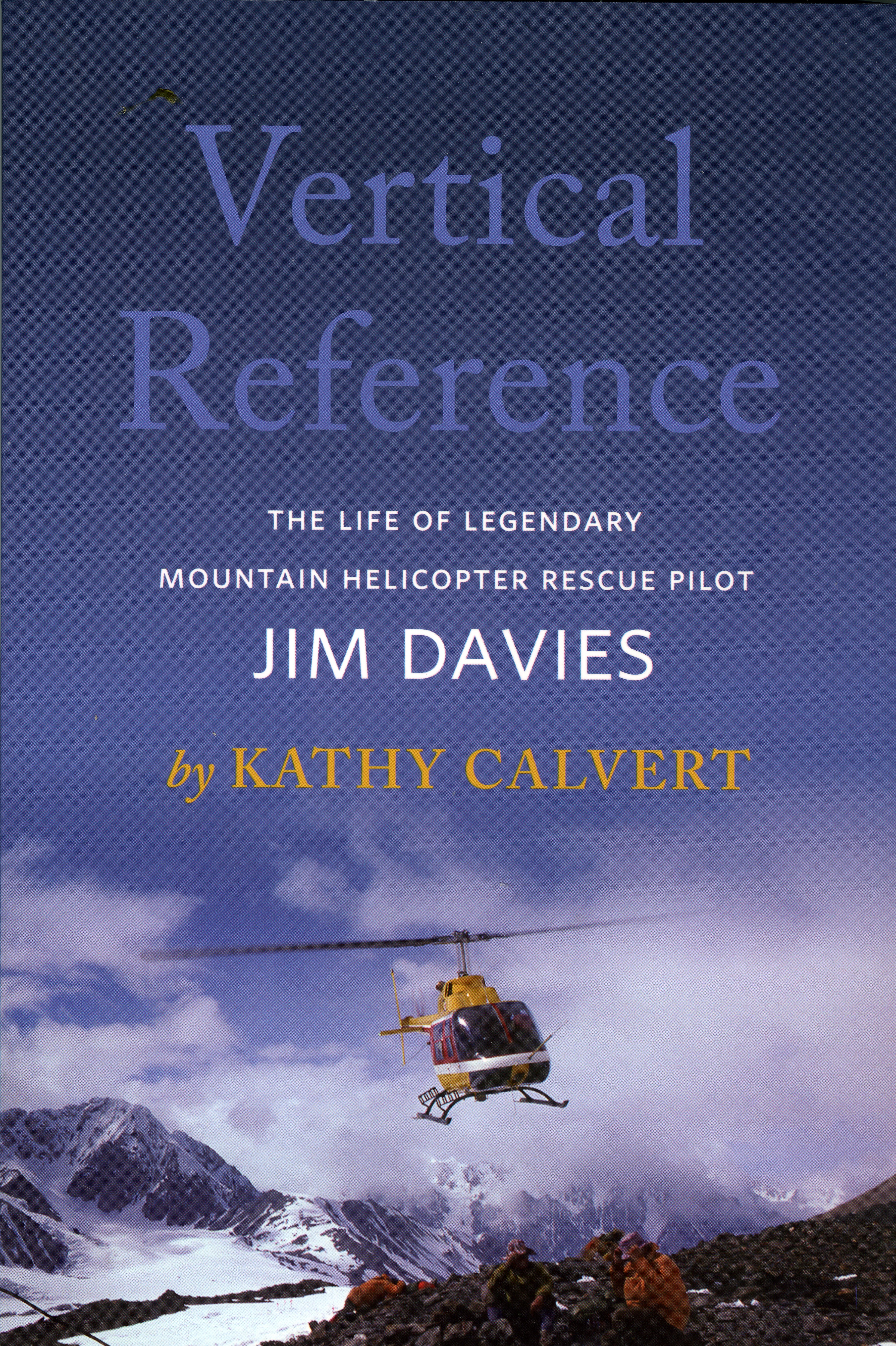 2022 A NEW YEAR
FRESH START
Thursday, January 27, 2022
2022 is here. Lets hope that Covid is finally on its way out. Hopefully one will be able to get out and travel with ease soon.
With the New Year, all Bell 47 Books will be available at the price of only $89.95 INCLUDING postage for the next six months. I expect post office charges to increase again sometime in January. Now is the time to buy the Bell 47 Book at a great price and no shipping charges. Do not miss out on this amazing deal. This special includes both the USA and Canada only. Contact me for overseas prices.
I want to tell you about a new historical helicopter book that is available now called VERTICAL REFERENCE -The life of legendary mountain helicopter rescue pilot JIM DAVIES by Kathy Calvert Rocky Mountain Books. Price $28.00 and available on Amazon.
The story documents the life of Jim Davies who learned to fly Bell 47 helicopters in the early 1960s. He met up with mountain climber Hans Gmosher in Banff, Alberta and over time was involved with the start of heliskiing using helicopters. Later Jim worked with Parks Canada and helped to develop mountain rescues using turbine helicopters.
I had the opportunity to interview Jim Davies back in 1994 in Banff when I was researching the history of heliskiing in Alberta.
Kathy Calvert, who worked as a warden for Parks Canada, has written a very detailed history on mountain rescues using helicopters in the Rocky Mountains. The book is highly recommended for everyone with an interest in Canadian helicopter history. 
The feature story this month takes one back to 1945. A Royal Canadian Air Force Canso aircraft went down near the Quebec/Labrador border during a routine flight. With no easy means of rescuing the survivors, the Canadian military contacted the USA Coast Guard about using a helicopter to perform the rescue. This is the story about the near Arctic operation rescue in the cold Canadian North using an early training helicopter the Sikorsky R-4 helicopter. 

Download the PDF