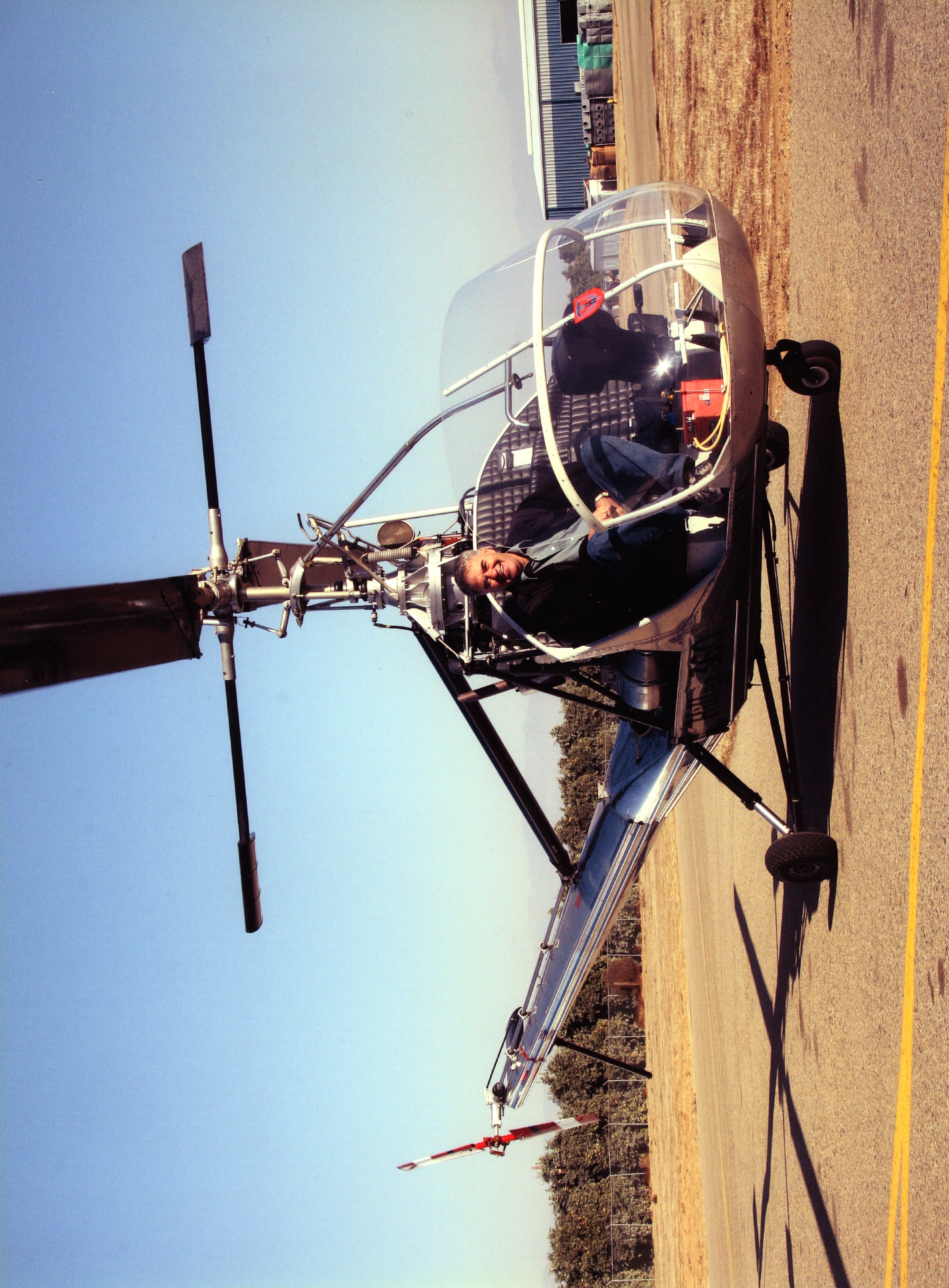 Less Than One Month to CHRISTMAS
Orders Need to be completed by DECEMBER 12, 2021
Wednesday, December 01, 2021
Hello Helicopter Enthusiasts:
Deadline to get copies of The Bell 47 Helicopter Story need to be paid for by December 12 in order to get the book by Christmas. Time is getting short. Remember that the $89.95 price right now includes shipping.  Normal cost to ship is around $35.00. This special includes both Canada and the USA only. Books can be paid by personal check made out to 1640313 Alberta Ltd. or by a PayPal invoice.
In 2022 expect an increase in Canada Post's shipping costs to the USA and Canada. Now is the time to take advantage of the special price in 2021 before the shipping rates goes up.
The photo at  the top of the page is myself in a vintage 1948 Hiller Model 360 three-place helicopter back in 2006. I had just returned from a flight in the Hiller 360 along with Jeff Evans. The restored Hiller helicopter is owned by James Costa in southern California. He also owns a restored Bell Model 47H-1 helicopter. Hiller was the second company in Canada to import the Hiller 360 into Canada back in 1949. It was eventually owned by the Photographic Survey Company in Toronto, Ontario. Unique to this helicopter is the overhead cyclic. The photo was taken by Jeff Evans.
The feature story this month is about the history of heli-skiing in the Rocky Mountains west of Calgary, Alberta that was started by professional mountain climber, skier and guide Hans Moser. The first attempts to use a Bell 47 helicopter in the mountains occurred back in the early 1960s. Today helicopters are used extensively to carry skiers high up in the mountains to partake in some of the best back country skiing in the world ever, in untouched wilderness. Canada is believed to be the first in the world to use helicopters to carry people high in the mountains for heli-skiing.
Enjoy the latest Vertical - Rewind story originally published in Canada's VERTICAL magazine. Check out there website to view the latest in the helicopter industry.
Do not forget to check out the helicopterheritagecanada Facebook page to see the latest in Canadian historical helicopters. Click on the top right Facebook symbol to view the site on the website page.
Bob Petite

Download the PDF