SUMMER NEWSLETTER 2023
Latest News
Monday, August 07, 2023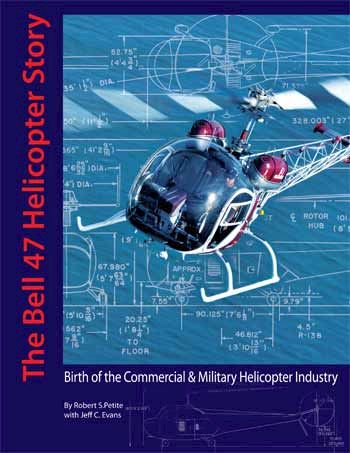 Summer newsletter is here with lots of heat. Sales of the Bell 47 Helicopter Story are still selling well. Stocks are getting down so now is the time to purchase the The Bell 47 Helicopter Story at a great price of only $89.95 Canada and the USA including postage. Overseas one can still purchase a copy from the Aviation Mega Store in The Netherlands. Bell 47 Books are still available in Vancouver British Columbia at the Aviator Bookshelf, part of Canadian Aviator magazine. The Bell 47 Story is the most detailed ever in the history of the iconic Model 47 helicopter and all its variants. Note that there are no plans to republish this historical coverage of the Bell Model 47 book once all are sold. Contact me should one want to purchase more than one copy of the Bell Model 47 book for a special price.
Progress is continuing on a new book on the history of helicopters and other rotary wing aircraft in Canada. Coverage will cover the start of Canadian historical information in the early 1900s up to the mid 1960s basically the piston age. Over 200 early pioneers both pilots and engineers have been interviewed by myself and Kenneth Swartz. We have located hundreds of photos most never been seen or published up to the present time. One will be surprised by the unique stories uncovered in the development of Canada's helicopter industry. Stay tuned for more updates on the progress of this new aviation Canadian historical book.
I have been working closely with Janice MacAulay, the daughter of Mr. Jack Charleson, the very first commercial helicopter pilot in Canada to have Charleson nominated into the Canadian Aviation Hall of Fame. Charleson obtained his helicopter training back in 1945 in Texas with the U.S. Army Air Forces in the U.S.A. Check out his story in Vertical magazine which was covered in the last website spring 2023 newsletter.
The feature story for the summer is on Albert H. Luke, a Mid Western helicopter pioneer, who trained on Bell 47s with Bell Aircraft's training school. A Bell Model 47B was purchased to train new students at the Lewis College in Lockport Illinois. Several Canadians trained at the College in the 1950s. One student was Spartan Air Services first helicopter pilot Gordon Townsend, who attended the Lewis College school for added training experience. Canada had few training schools on helicopters at the time. Enjoy the story.

Download the PDF