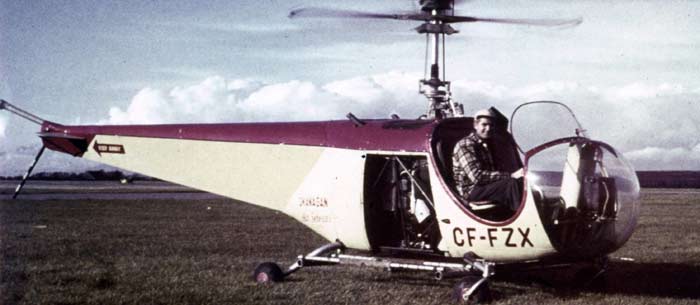 Three Months into Self Isolation
Lots of Free Time
Tuesday, June 16, 2020
It has been a long three months with the Covid-19 pandemic all over the world. Books continue to sell well. Yesterday I mailed out a Bell 47 Book to Belgium. Canadian Aviator's Bookshelf program for the sale of aviation books is catching on with numerous orders to date. Graphic Publishers in Santa Ana, California sell the Bell 47 Books on Amazon for US customers. 
Just recently I set up a new Facebook page called Helicopter Heritage Canada to promote the history of helicopters and other rotorcraft across Canada starting in the 1900s. This will mainly cover the first generation piston rotorcraft up to the mid-1960s. Look for new information and  photographs on Canadian helicopter history.
The helicopterheritagecanada.com website will start to see additional historical helicopter articles covering Canada, the USA and overseas on  a monthly basis to add to new BLOG entries.
The photo on the top of the page is Okanagan Air Service's first helicopter that arrived in British Columbia back in 1947 the Bell Model 47B-3 CF-FZX. Bill McLeod in the cockpit is the first pilot trained by Carl Agar. The helicopter was purchased from Central Aircraft in Yakima, Washington who were a Bell Aircraft dealership at the time. Photo Credit: Gordon Peters.
The first story at the bottom of the BLOG is on the history of the first helicopter to be used on a the reconnaissance of a wildfire by the Department of Lands and Forests in the Province of Ontario prior to rotary wing rotorcraft in the USA flying on forest fires. The helicopter was a pre production Bell Model 47 brought into Canada for a geological magnetometer survey near Sudbury, Ontario.

Download the PDF