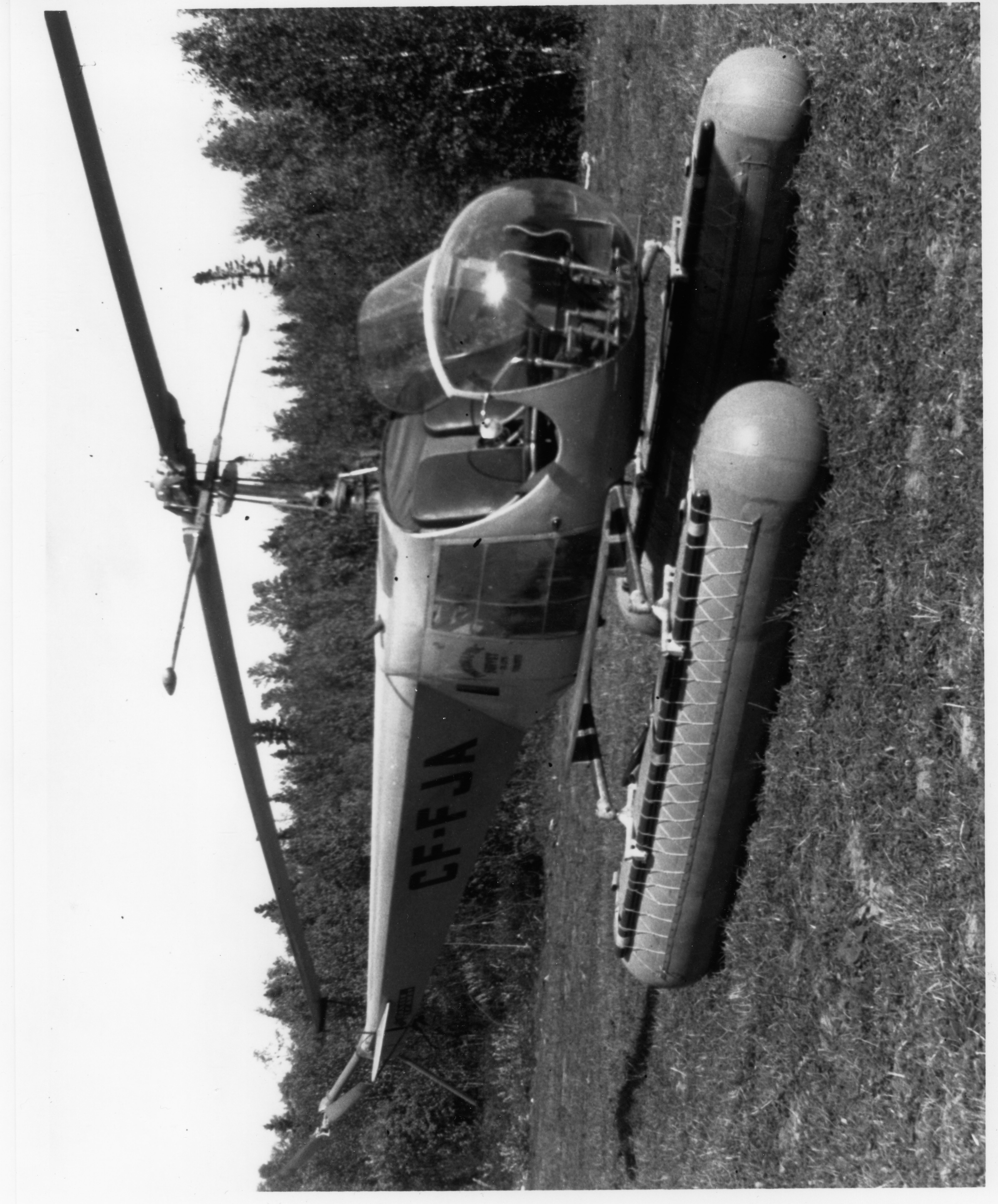 LESS THAN TWO MONTHS TO CHRISTMAS
BELL 47 BOOK SALE CONTINUES
Monday, November 01, 2021
Hello to all the helicopter enthusiasts everywhere:
It is hard to believe how time flies by. There is less than two months to Christmas. If you want to get a copy of the Bell 47 Book, now is the time to order to receive this iconic book on the world's first commercial helicopter before the festive holidays prior to the end of 2021.
Photo at top of page is Canada's first certified commercial helicopter Photographic Survey Company's Bell 47B-3 CF-FJA brought into Canada in 1947. Photo credit: Kenting Aviation Ltd./Charlie Parkin/ Bob Petite Collection.
A recent customer said, "The Bell Model 47 Book is really magnificent. It is in the top 10 for sure. I am certain that any Bell 47 fan will absolutely have to have a copy. I had a solid go through your book and there is nothing published like it anywhere."
There are still lots of copies left of The Bell 47 Helicopter Story. Now is the time to purchase your personal copy as when they are gone there will be no more printed.  
Be advised good old Canada Post plans to put up their shipping prices in the new year. Right now you can order your copy of The Bell 47 Helicopter Story for only $89.95 which INCLUDES SHIPPING in both Canada and the USA. You save over $30.00 there alone. What a bargain.  Now is the time to take advantage of this excellent buy.
At this time The Bell 47 Helicopter Story is available on my website, and at the Canadian Aviator Bookshelf in Vancouver, B.C.in Canada. One can still purchase the Bell 47 Book in the USA from the Vertical Flight Society, and the Niagara Aerospace Museum. It is not available on Amazon anymore. 
The latest historical article below covers the construction of the Mid Canada Radar Line performed by the only helicopter assisted RCAF squadron - 108 Communications Flight back in the mid-1950s across northern Canada from the East Coast of Labrador to the western British Columbia. The existing commercial helicopter companies in Canada were too small and did not have the helicopter equipment to carry out this enormous task. Enjoy the story.
Bob Petite

Download the PDF